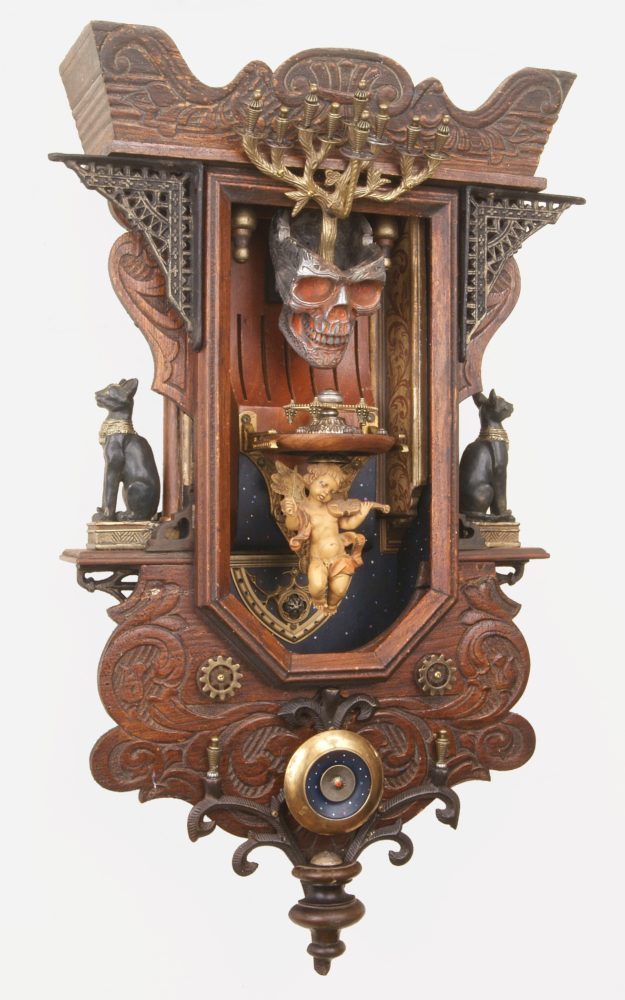 The mixed-media assemblages of Christopher Bales come to La Luz de Jesus Gallery for a brand new present subsequent month. "Dying, Renewal, and the Second Enlightenment," working Feb. 7-March 1, collects new works from the artist, who finds materials at flea markets and different troves of forgotten, storied gems. His works are identified for having a very non secular high quality, with the gallery providing extra context:
"Every discovered doll head, animal bone, or vintage locket he makes use of has a previous life, however when built-in into an assemblage, turns into reborn," La Luz de Jesus says. "His sculptures, thus, have a magical, nearly holy, aura about them. Closely influenced by his Catholic upbringing, Christopher Bales' assemblages evoke the coexistence of extremes – the agony and the ecstasy, the haunting and the divine. It's this duplicitous sensation that permits his items to really feel ineffably acquainted, however completely distinctive. Versus mimicking present objects, Bales is serious about permitting his objects to easily be objects: unnamable, indescribable, however typically paying homage to a gothic chapel, a futuristic system, or a nasty dream."
See extra on the artist's site and the gallery page.